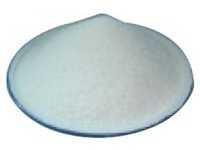 Zinc Bromide
Product Description
Zinc bromide is an inorganic compound with the chemical formula ZnBr2. It is a colorless salt that shares many properties with zinc chloride (ZnCl2), namely a high solubility in water forming acidic solutions, and solubility in organic solvents.

With an experience of over 5 years, our firm has been renowned across the international market for manufacture, supply and exporting of Zinc Bromide chemical. The provided chemical compound is processed by our skilled professionals using excellent quality chemical compounds and pioneering techniques in conformance with international quality standards. Further, the offered product can be availed by our clients in various packaging options at market-leading prices.

Applications:
1) It is used as an electrolyte in the zinc bromide battery.
2) It is used in organic chemistry as a Lewis acid.
3) It is used in oil and natural gas wells. The solutions containing zinc bromide are used to displace drilling mud when transitioning from the drilling phase to the completion phase or in well work over operations.
Specifications:
Product
: Zinc Bromide
Mol. Formula
: ZnBr
2
CAS-No
: 7699-45-8
Molecular Weight
: 225.19 g/mol
Density
: 4.20 g/cm
3
(20°C)
Melting Point
: 394 °C (741 °F; 667 K)
Boiling Point
: 697 °C (1,287 °F; 970 K)
Appearance
: Powder
Description
: White hygroscopic powder
Solubility
: Very soluble in alcohol, ether, acetone, tetrahydrofuran