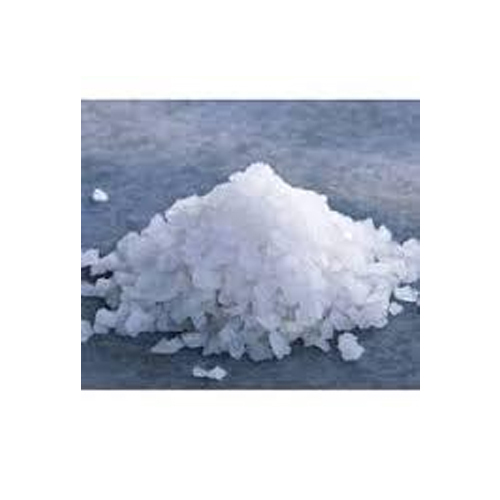 Lithium Chloride ACS Grade
Product Code : 06
Product Description
To satisfy the specific preferences of the clients, we are indulged in offering Lithium Chloride ACS Grade. The offered chemical compound is extensively demanded in electro brazing aluminum components and materials that are used in automobile industry. The offered chemical is formulated by our ingenious professionals using quality-assured compounds and sophisticated techniques in line with international quality standards. Available in various packaging options, this product can be availed by our clients as per the requirement from us at nominal prices.

Application: ACS grade used for Electrolyte for dry cells used at low temperatures, catalyst in certain oxidation reactions, solubilizer for polyamides and cellulose when used with amide solvents, chlorinating agent for steroid substrates.

Appearance:
Free flowing white crystals.
Toxicity/Safety Data: White granular solid or powder, odorless. This product is moderately irritating to the skin, eyes, nose and throat. Ingestion may cause drowsiness, weakness, tremors, anorexia, nausea, blurred vision, and muscle spasm.

Physical Properties:
Molecular weight
: 42.40
Density @ 25°C
: 2.068 g/cm
3
Melting point
: 608°C
Boiling point
: 1382°C
Specific heat @ 25°C
: 0.288 cal/g/°C
Standard heat of formation
: -97.70 kcal/mole
Heat of solution @ 18°C
: -8.49 kcal/mole
Heat of fusion
: 4.7 kcal/mole
Water solubility @ 25°C
: 45.4 wt%
Solubility in organic solvents
: moderate
Specifications:
GuaranteedAssay (LiCl), wt%
99.3 min
Acid Insolubles, wt%
0.01 max
Titratable Base, meq/g
0.008 max
Water**
0.6 max
Sulfate (SO4), wt%
0.006 max
Barium (Ba), wt%
0.003 max
Heavy metals (as Pb), wt%
0.002 max
Iron (Fe), wt%
0.001 max
Calcium (Ca), wt%
0.01 max
Potassium (K), wt%
0.01 max
Sodium (Na), wt%
0.006 max