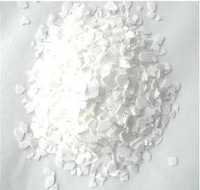 Calcium Bromide Hydrate
Product Description
Backed by years of market knowledge, our organization has gained specializations in offering Calcium Bromide Hydrate chemical compound, Br2CaH2O, CAS No : 71626-99-8. The provided chemical is processed at our in-house processing unit under the surveillance of our veteran professionals using pristine quality basic compounds. In addition to this, the offered product is made available with us for our clients in various packaging options to suit their specific needs at budgeted prices.

Uses and Properties:
Calcium Bromide Hydrate is a chemical compound, which is utilized for photography, freezing mixtures and food preservatives. The liquid solution of this compound is utilized in drilling fluids as well as fire retardants. This white powder is insoluble in water. This is a highly pure compound that has its applicability in foodstuffs and thus is accessible with of safety assurance. The Provided Calcium Bromide Hydrate is highly incompatible with powerful oxidizing agents and thus be used with precaution in such cases.

Specifications:

Product
: Calcium Bromide Hydrate
CAS No
: 71626-99-8
Formula
: Br
2
CaH
2
O
Molecular Weight
: 199.90 g/mol
Density
: 2.295 g/cm
3
Melting Point
: 730°C
Appearance
: Powder